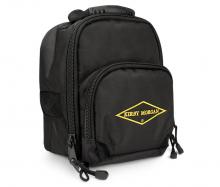 KMDSI Storage Bag
Let your Bail out rig ride in style with the Kirby Morgan storage bag. A durable, embroidered Kirby Morgan logo is emblazoned on the front. Oversized heavy duty zippers and a reinforced rubber handle grip to match. Grommet drain holes in the bottom and mesh side and front vents keep your contents dry and breathing. A convenient second compartment can comfortably fit your dive and maintenance log, passport , phone and regulator tools, with plenty of room to spare. The design is finished off with nylon padded walls to protect your contents.   Dimensions: 9" (22.8 cm) width × 11" (27.9 cm) height × 6.5" (16.5 cm) depth
Part # 800-905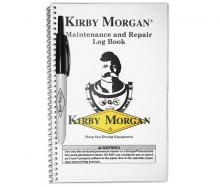 Logbook w/ pen
Part # 125-001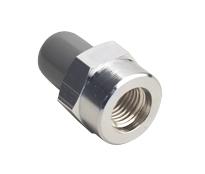 Restrictor Adapter
The 555-210 Restrictor Adapter should be used when an inflation hose is attached to the side block when drysuit diving. The main purpose of the Restrictor Adapter is to limit gas flow in the event the hose ruptures or is severed, and to ensure the loss of supply would not be great enough to significantly affect the diver's breathing at moderate to heavy work rates. It also helps prevent filling the dry suit too rapidly.   NOTE: O-ring 310-003 is required to install the Restrictor Adaptor onto the side block.  
Part # 555-210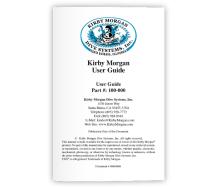 Surface Supplied MOD-1 User Guide
The P/N 100-815 is the user guide for the Surface Supplied MOD-1.
Part # 100-815