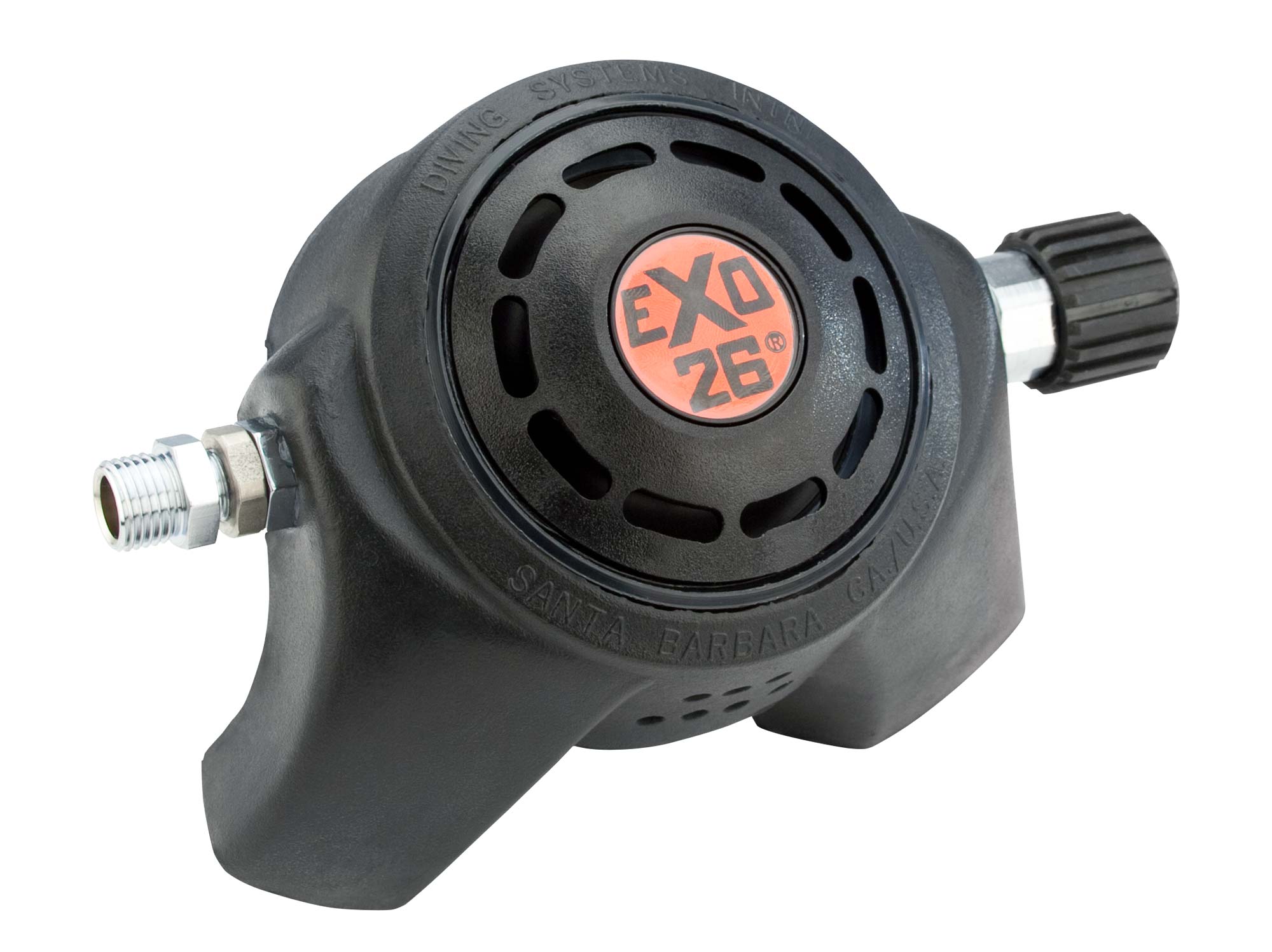 EXO® thermic™ exhaust system
The EXO® 26 incorporates a unique EXO® thermic™ exhaust system in the demand regulator assembly whereby the divers own breath assists in reducing thermal drain by warming certain areas of the regulator. This helps to reduce the possibility of second stage freeze-up during cold exposures.
The EXO® 26 Standard Full Face Mask utilizes an external high impact plastic frame known as an EXO® Skeleton mated to one piece face seal in a trampoline fashion making the mask exceptionally comfortable and strong. The mask has a large heavy five leg spider harness with large strong stainless steel slide buckles making it easy to don and doff and extremely secure.
The mask works similar to that of a Band Mask however with far less bulk and at a third the weight. Originally designed for lightweight surface supplied diving the mask also works well for open circuit SCUBA.
The EXO® 26 Original is of a non balance demand regulator design that share many of the same components as use on the EXO® 26 BR version. This mask is highly recommended for extreme conditions with air or enriched gas mixtures to a maximum depth of 130 fsw (40 msw).
Part Number
305-010 EXO® 26 Original