No longer in production. Spares are available.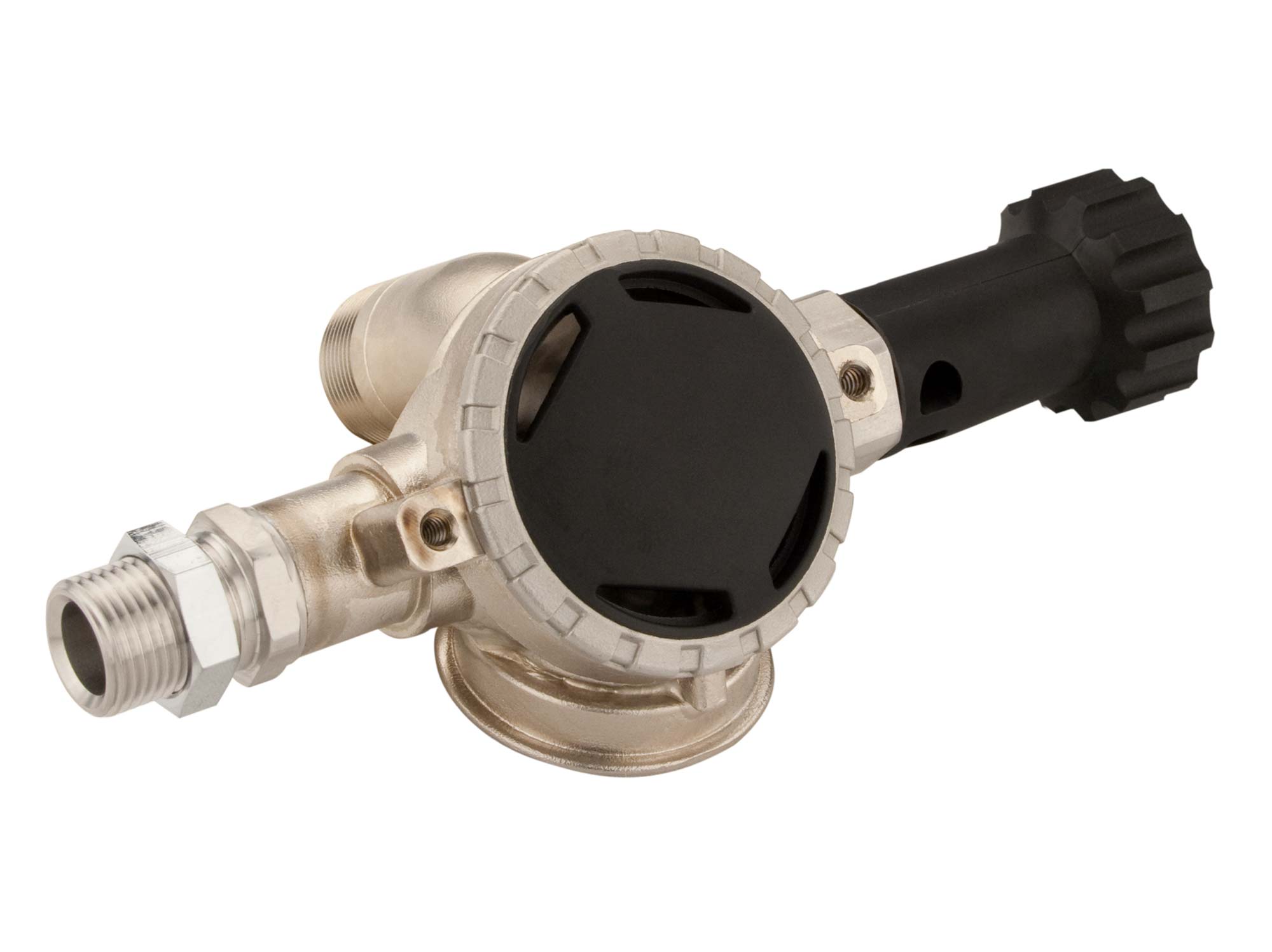 Stainless

steel regulator body
The stainless steel SuperFlow® 450 is designed to be compatible with all Kirby Morgan helmets and BandMasks® that currently use the SuperFlow® 350.
The SuperFlow® 450 is of a balanced inlet design and like the SuperFlow® 350 has a 22 mm inside diameter inlet breathing tube. The main difference between the two regulators is that the SuperFlow® 450 provides a slightly higher level of breathing performance at a given supply pressure and can provide the same performance as the SuperFlow® 350 with slightly lower supply pressures.
Also the cast stainless steel regulator body is engineered for quick and easy maintenance of the inlet valve assembly. The main exhaust valve uses a large non corrosive, replaceable seat, which reduces exhalation resistance and eliminates back flow, which can be caused by corrosion on the seat surfaces. The SuperFlow® 450 is recommended for all air and mixed gas diving where light to extremely heavy work is required.