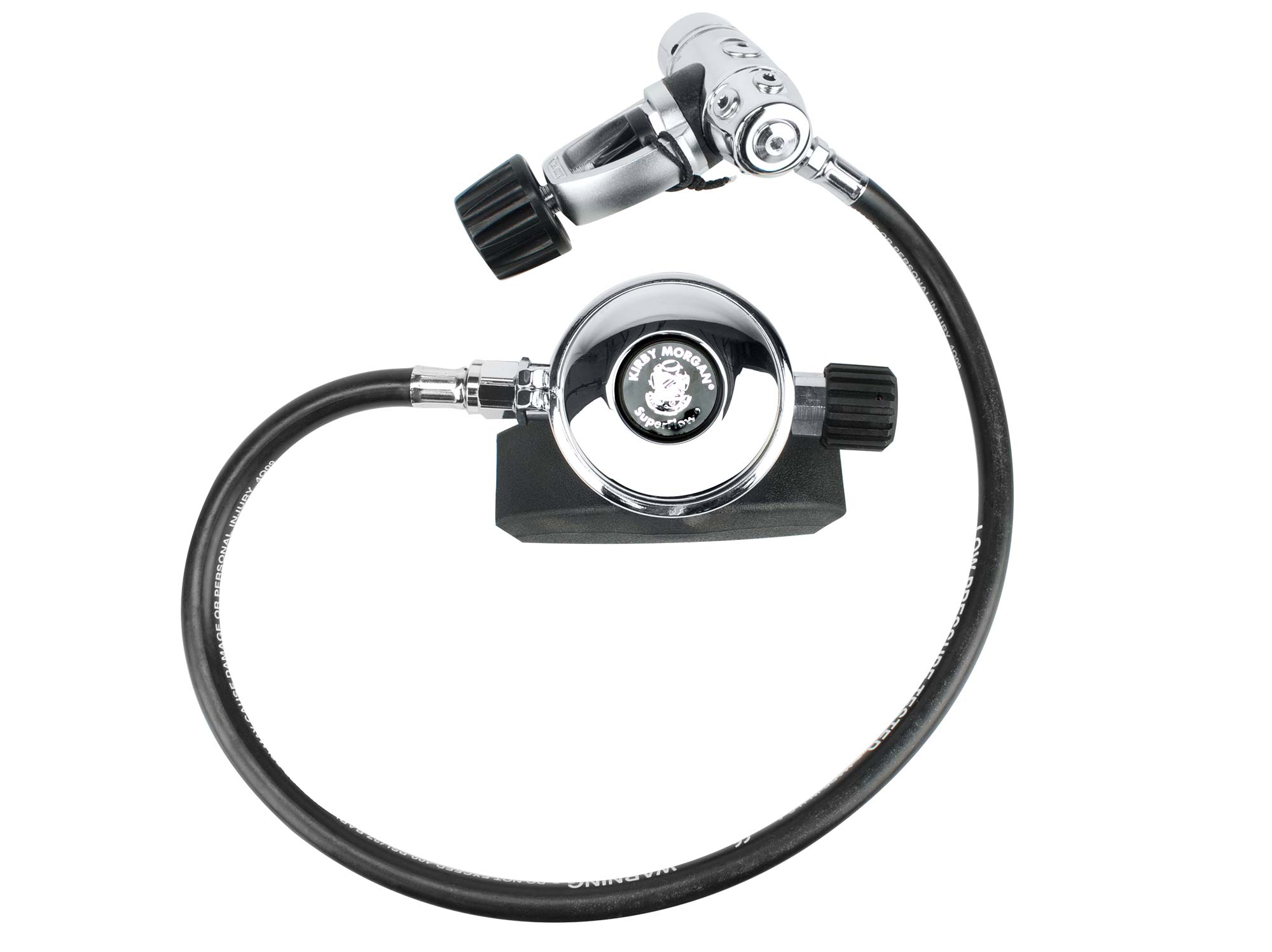 World

renowned, now for scuba
Second Stage Adjustable demand regulator.
We've taken the demand regulator from the world renowned SuperLite® 17B deep sea commercial diving helmet, and made it accessible to SCUBA divers. It is fully adjustable with our Dial-a-Breath control, and is available in metal or plastic. Coupled with our 305-161 high flow, piston first stage, made with design principles from our Kirby Morgan Air Control Systems, these regulators offer the scuba diver the same reliable, high performance that commercial divers have put their trust in for over thirty years.
*We do not recommend sport diving deeper than 130 feet.
NOTE: Use of P/N 200-017 Overpressure Relief Valve with 305-161 First Stage Regulator in these assemblies, especially when the first stage is part of the diver's bail out system/emergency gas system/secondary air supply system, is strongly recommended.
Part Number
300-276 SuperFlow Scuba Regulator Assembly w/Metal Adjustable 2nd Stage